YOUTH
Youth FUNdamentals
 7-12 year olds
Youth FUNdamentals is for beginners (7-12 year olds) which will be centered on having fun, using creative games, exploring movement, developing basic skills such as jumping/landing, core stability, and lower body/upper body awareness while gaining speed & strength along the way. Getting involved in basic fundamentals of movement and training techniques at this age, especially prior to vital developmental years, sets up young athletes for a long & safe athletic career.
*Bodyweight mastery, especially the athletic position

*First step quickness and breakaway speed

*Agility & change of direction skills

*Most importantly, HAVING FUN!
Youth Athletic Development
12-14 years old
Bring your speed, strength and conditioning to the next level with our Youth Athletic Performance Program.. This program is designed for 12-14 year olds and focuses on building the dominant athlete by improving strength, movement skills, speed, power and mobility. Our classes focus on instilling healthy fitness training habits into your athlete, so that they can have the best chance to succeed in their sport.
*Proper sprint technique

*Weight training technique

*Athletic positioning

*Balance & coordination

*1st step quickness & lateral/multi-directional movement

*Jumping & landing mechanics

*Conditioning & recovery techniques
Jr. Elite Athletic Development
8-11 years old
Get your athlete off to a great start in fitness? This program establishes a healthy foundation of fitness skills for your child that will keep their bodies in shape as they grow older. Now is the best time to have your child learn all the important fitness training techniques before they hit they're growth spirt. Your child will learn to run faster, jump higher, get stronger and have greater control over their bodies.
A.B.B.C. Taekwondo (Al's Black Belt Club)
Our program is great for children, adolescents, teens, and adults. Students will learn the basics of Taekwondo; punches, kicks, blocks, forms, and self-defense techniques. Please Contact Master Al: (630) 605-7688 or  [email protected]
JR. HIGH/ HIGH SCHOOL
JV Elite Athletic Development
12-14 years old
JV Elite Athletic Development is perfect for the middle school athlete looking to take their athleticism to the next level and get ready for the demands of high school sports. This program includes speed, agility and strength training to help the middle school athlete thrive in their sport.
Elite Athletic Development
15 years old & up
Our Elite Athletic Development program is our most advanced program. This program is perfect for the high school athlete who has had previous training experience and is ready to seriously commit to becoming the best athlete they can be. This is where we will start to introduce more advanced exercises and training methods to help them maximize their athletic potential.
Team Training
At PFTC, we offer team training for up to 20 athletes at a time. The team training will focus on decreasing risk of injury and maximizing each athletes athletic potential. There will be a focus on improving all levels of athleticism including speed, agility, strength and power. As a coach you will receive pre/post testing results as well as weekly updates. This is a great way to improve your team's performance while building team chemistry at the same time.
I.T. Factor WR Training
IT Factor wide receiver training eliminates the fluff and is centered around what is seen on the field; few cones, no speed ladders.  We run routes, practice releases, catch a lot of footballs and get after it in live competitions.
Route Running

Common routes – hitch, whip, post, dig, speed out etc.

Double Moves – post corner, hitch-n-go, sluggo, dino

Few cone drills to develop rhythm in and out of breaks

Releases

Multiple releases options vs every defense and every alignment scenario

Catching

Jugs machine

50-50 jump balls

Back shoulder

Over the shoulder

Coming in on the ball

Running right/left

Live Competitions

1v1 against all defensive alignments

7v7 against all defensive alignments and coverages

Play from the numbers, slot and TE

Redzone and goal line
Details
      We guide the WRs with the core principles, but allow them to put their own swagger into their own game.  We refuse to develop robotic stiffs.

      Learn how to read coverage triangles and adjust routes accordingly.

      Learn how to get in the defender's blind spot and put him in panic mode.

      Live competition is the bulk of the sessions.  We believe it is where receivers develop the most.
Coaches
Kyle Tynan
      5-year coach at youth and high school level

      Lombard Falcons 2014- Present

      Montini Catholic High School 2018 – Present
ADULT
Adult Athletic Performance
This program is for all you adults looking to get in shape or a former athlete looking to regain your strength & agility. Beginners and experienced athletes have a place to train like athletes again to increase strength, lose fat, and improve health and fitness.
Flex Appeal Nation
Stryker Strong
BarBell Betty's
An all women's strength class that focuses on developing strength and technique. The class will include strength, cardio, and aesthetic workouts, with the goal of developing a leaner and stronger body.
BarBrother's
An all men's strength class that focuses on developing power and endurance. The class will cover core fundamentals and key movement patterns, while also mixing in cardio and aesthetic workouts.

Real World Training (R.W.T.)
Knowledge is paramount, which is why at Physical Fusion we like to teach just as much as we train.  Our Real World Training Program provides a great workout, and also implements the same martial arts techniques that our very own instructor taught to our nation's finest fighters.
This is my own personal system which I have taught over the past 25 years, and still actively teach. I blend American kempo karate, sholin kung fu, and real world tactics which have been proven in combat by our nation's finest for over 10 years. My real world tactical system can be learned by the young, old, big, and small; and you don't need to be in shape to learn the system, as you will experience in a small amount of time. Most times within 40 hours of training you will be able to apply, with complete confidence, the tools to keep you and your loved ones safe 24 hours/7 days a week. All you need to bring is your passion and an open mind to learn, and it will work. Come by for a free class and you will be blown away how easy it is. You will also be getting in shape and having fun building your mind, body, and spirit. This class will change your life, and your confidence will grow daily. When you sign up I will give you my personal attention 24 hours/7 days a week via phone and email; you will become my extended family forever because this is how much I believe in the people that believe in me. Please remember you will be held accountable, by me, for your actions and I expect total dedication if you take this course. Nothing less is acceptable.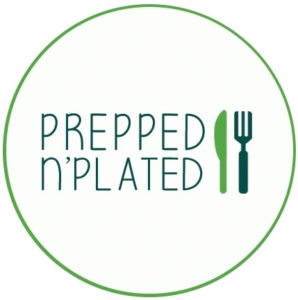 OTHER
Field Rental
You can rent our 90'x50' field by the hour, that can be divided into 2-45'x50' indoor fields.
Sports groups, teams, and clubs can rent either half a field or the entire field for training.
Batting Cage Rental
Our 3 batting cages 12' wide x 50' long with L-screens
Can be rented by the hour as 1, 2 or 3 cages or 3 cages plus 45'x50' field
Birthday Parties
Come have your next sports themed party at PFTC! Its 2 hours of FUN on our 90'x50' turf field. Activities include Soccer, Dodgeball, WhiffleBall, Football, Kickball, Races, Tug-A-War, Obstacle Course, Basketball & much, much more…
Included in package for $275.00
Party Coordinator

Pizza & Drinks for upto 15 kids

Plates, Cups, and Napkins included

Includes PFTC t-shirt for the guest of honor

Additional guests $5.00 each
Internships
An internship at Physical Fusion will allow you to gain hands on experience working with youth, high school, college, and professional athletes.  This internship is perfect for anyone who is looking to gain a better understanding of strength and conditioning principles and wants to learn to become a better coach.
Qualifications
Must have a strong desire to have a career in the strength and conditioning or fitness industry.
Must have completed or are working towards an undergraduate degree from an accredited college or university.
Must be able to volunteer a minimum of 15 hours per week with the Physical Fusion staff.
Previous coaching experience (not necessarily strength and conditioning) is preferred but not required.
The candidate should be able to effectively communicate in front of small/larger groups. You WILL be speaking in front of our athletes individually and in a group setting.
Internship Responsibilities
Learn/understand the PF Strength and Conditioning Philosophy
Assist the PF staff with coaching teams/clients/classes as needed
Assist the PF staff with set up and take down of equipment
Constantly observe and ask questions to get a better understanding of strength and conditioning philosophies, methods, exercises, etc.
Completion of assignments (videos/articles/programming)
Assist with keeping the facility clean (racking weights/mopping/etc.)
Completion of your own research to improve as a coach.
Qualified applicants should email a resume to [email protected]
Don't put off your training any Longer, Try Now